THE FURNESS RAILWAY TRUST
Registered Charity 1005211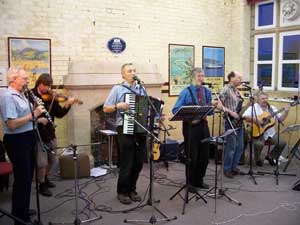 This is the up to date Live Steam gig guide! .
More gigs will appear here soon.
If you can't wait for the next gig - you can hear excerpts from the band's recordings, see the members of the band, and buy the CD or one of the band's cassettes!
All Live Steam events raise money for the Furness Railway Trust.
If you would like to book Live Steam to play for you, you can email them via our contact form.
Home | About us | FR20 | 5643 | "Wootton Hall" | "Cumbria" | Vintage Train | Museum | Gifts | Live Steam | Links
İFurness Railway Trust